Our Story
As sisters, we've been crafting and making art together ever since we were kids. We were raised with an appreciation and love for nature, as well as a sense of environmental responsibility. We draw design inspiration from Western New York's beauty and rich history. We've always kept boxes full of neat findings and things from nature to use for future projects. To other people this looks like junk, but to us it's treasure! We get such a thrill when we gather enough materials together to make a new product or piece of art from one of our fun finds from the past.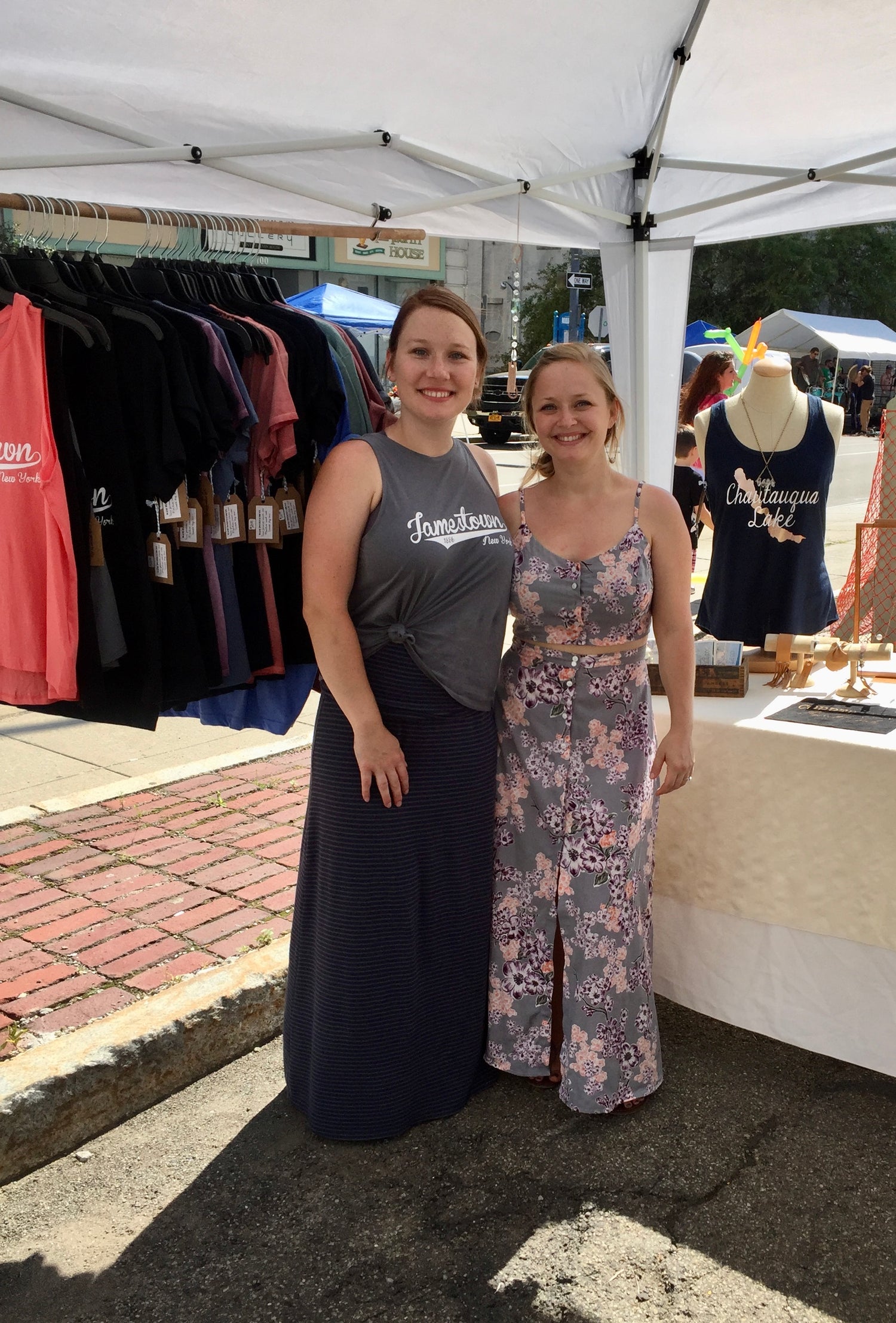 We think about the life of our goods and make them by hand with quality in mind so that they will last and can be passed down to the next generation.  We are sentimental and love the story and nostalgia connected to an old tea cup or a vintage piece of jewelry.
In 2019 we created ART Cloth + Craft. Our grass route journey began with selling our goods at festivals, the local farmer's markets and pop-ups. After a few years we moved into a shared office space with a couple fellow artists and began to do pop-ups there. After a lot of work and luck, we came across a great venue in Downtown Jamestown to expand our business.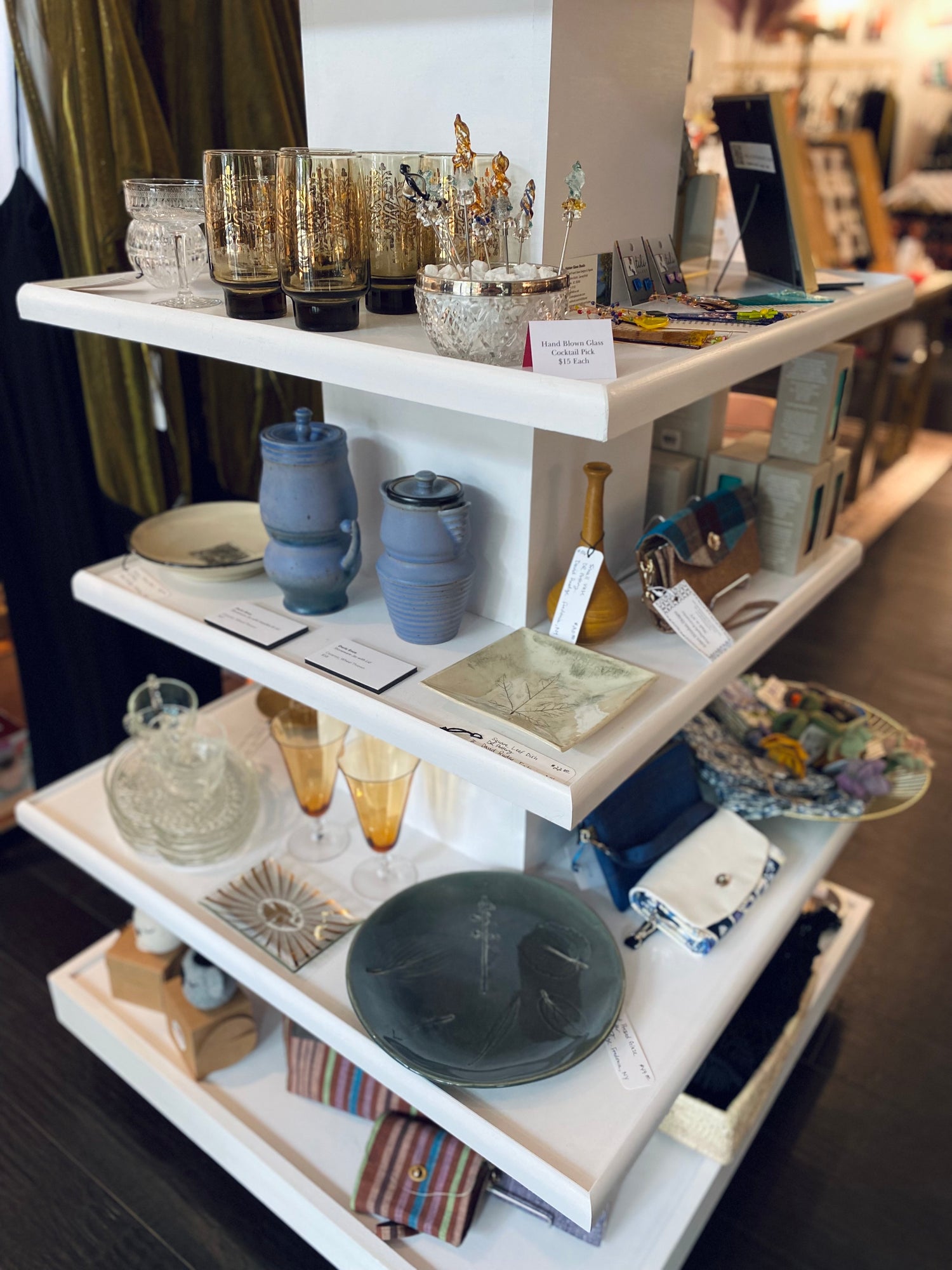 Since opening our brick & mortar we have expanded to offer a curated collection of small batch handcrafted goods from small companies, makers and Western New York artists, as well as goods from trusted well known quality brands.
We are thoughtful in the way we choose the goods carry. We strive to stock our shelves with art & design driven goods, unique and one of a kind specialty items. Many of the companies and goods we carry have unique stories behind them, making each item more meaningful.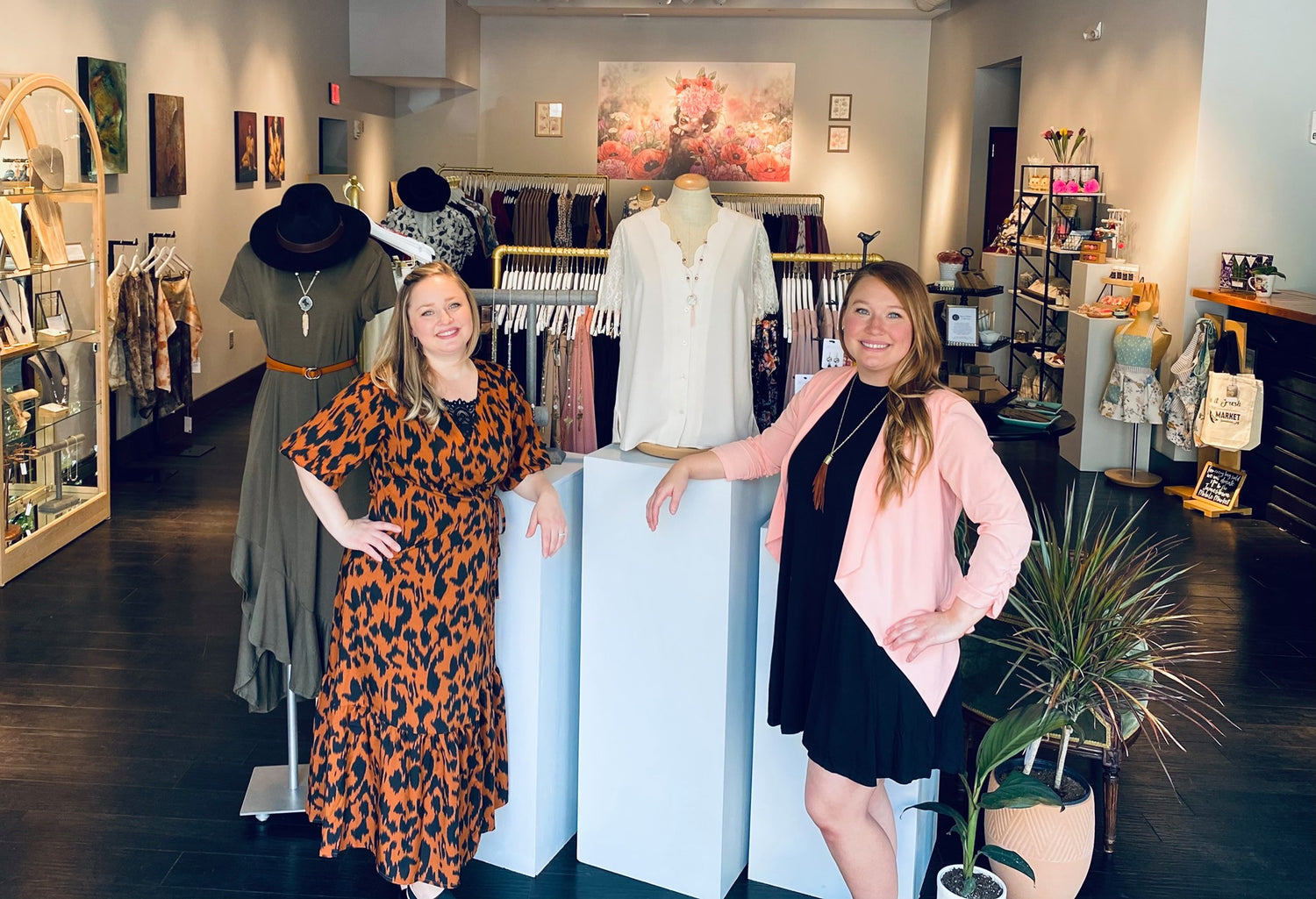 So, Come on in! Take a deep breathe. Smell the wonderfully perfumed air and relax, you are in good company. We want you to enjoy your overall experience in the shop, not just the fun products you go home with. We love to chat with you and learn your life's story. Go ahead tell us about your days backpacking abroad or about your wacky Great Aunt Marge. You are our community.
XOXO, Bobbi & Lauren